︎back to homepage
FERMENT : MUTTERKORN


Performances take place at Heizhaus, Uferstudios. Free entry.

20.11. 20 Uhr Merja Kokkonen and Samin Son: Tendrils
28.11. 20 Uhr Merja Kokkonen and Simo Vassinen: Our Mother the Oven
05.12. 20 Uhr Merja Kokkonen and Tatu Rönkko: Shamanistic rolling pins
17.12. 20 Uhr Merja Kokkonen solo concert

read about the concept and find the whole programm here



////

I knead and knead the dough
There is room in the stove.
I bake and bake the round loaf;
The little head goes back and forth.
Old Russian nursery rhyme

The dawn of agriculture goes hand in hand with the invention of the oven, the place
where raw indigestible organic material is transformed into wondrous pillows of
carbohydrate and protein. The oven is a receptacle of transformation: a blank box
with a hidden flame, into which matter is placed and taken out again later at a
prescribed time in entirely different form. With the help of fermenting agents (yeasts),
the material may expand. Or destructive/reductive transformation may occur, as in
the case of cremation. The outcome is often unpredictable and awaited with nervous
anticipation. Complete control is not guaranteed. Glazes of fired pottery may come
out in entirely unexpected colors. Like parents waiting to meet a newborn child, the
cast glass artist hopes that the kiln gives them what they desire.
The oven was central in many ancient societies, particularly those in colder climates
such as the Slavic and Finno-Ugric people. An essential feature of the home, the
massive brick structure often took up as much as one quarter of the entire space of
the house. Beds were situated above the oven to make use of the excess warmth.
An adjacent room was used for bathing (the banja/sauna). As we might expect, this
central position is reflected in the rich folkloric traditions. "The oven is our mother"
(Pech' nam mat' rodnaia) states an old Russian proverb. The womb was another
common association. Ethnologist Andreas Johns has pointed out that "East Slavic,
Lithuanian and Latvian riddles suggest an isomorphism or homology between the
cosmos, the human body, the house and the oven".
In the Slavic practice of "the re-baking of babies" (perepekanie detei), newborn
babies are placed into an oven in order to remove illness or to complete gestation.
The "pere-" prefix is ambiguous, potentially meaning "to bake again" or "to bake
entirely" or to "bake away" (See the particular German application: "sich verbacken" -
"The butter is already rancid, but that bakes itself." THAT MEANS, the unpleasant
taste is eliminated by the baking process.).
Ritual phrases may be chanted; in some traditions the child's face is covered with
dough. The pliable infant's body may be kneaded to correct disfigurations.


For FERMENT:MUTTERKORN, she will stage four sound performances with three
different collaborators. They will widely explore this rich nexus of
baking/birth/emergence/transformation, from ancient birthing rituals to viral Great
British Bake Off disasters and instagrammable homemade organic spelt triumphs.




old News!



April 26/27



Monika Werkstatt at Berlin Gallery Weekend!

the collective will perform its "Ambient Werkstatt" in various formations inside the installation situated in two of the famous Voids of the Libeskind building.

They will immerse the light installation res·o·nant by Mischa Kuball with electronic sounds. It will be the third experimental live gig in the installation space, following performances by bassist William Parker and Detroit techno mainstay Mike Banks.

more info here

The event takes place at the


Jewish Museum

Lindenstraße 9-14, 10969 Berlin

//////////////

May 10

D I V I N A T I O N

The Room of Eyes at Alte Münze

Friday, May 10

8 PM – 1 AM

Molkenmarkt 2, 10179 Berlin, Germany
photo by Yozy Zhang Garvey

Islaja and

Simo Vassinen

start off their mutual flirtation by considering what dadaism can teach us about life on Earth 100 years after the birth of the movement. Dada chose nonsense as its tool to express emotions in a world sliding into war. Baroness Elsa von Freytag-Loringhoven lived dada to the max, yet was often disregarded as a woman.

What are the divisions between living beings that today block our togetherness?

Simo Vassinen is a performer, translator and former futures researcher from Helsinki.

///////////////


DEAD SEASON



May 16

Robert Bosch Stiftung, Hamburg

Monika Werkstatt ( Gudrun Gut, Beate Bartel, Islaja, Pilocka Krach)
X Showcase Beat Le Mot




DEAD SEASONS at HAU1
video documentation:
TRAILER
...and the whole performance on
VIMEO




performances at HAU1 were:
26.02.2019 (premiere)
/27.02/01.03/02.03
more info here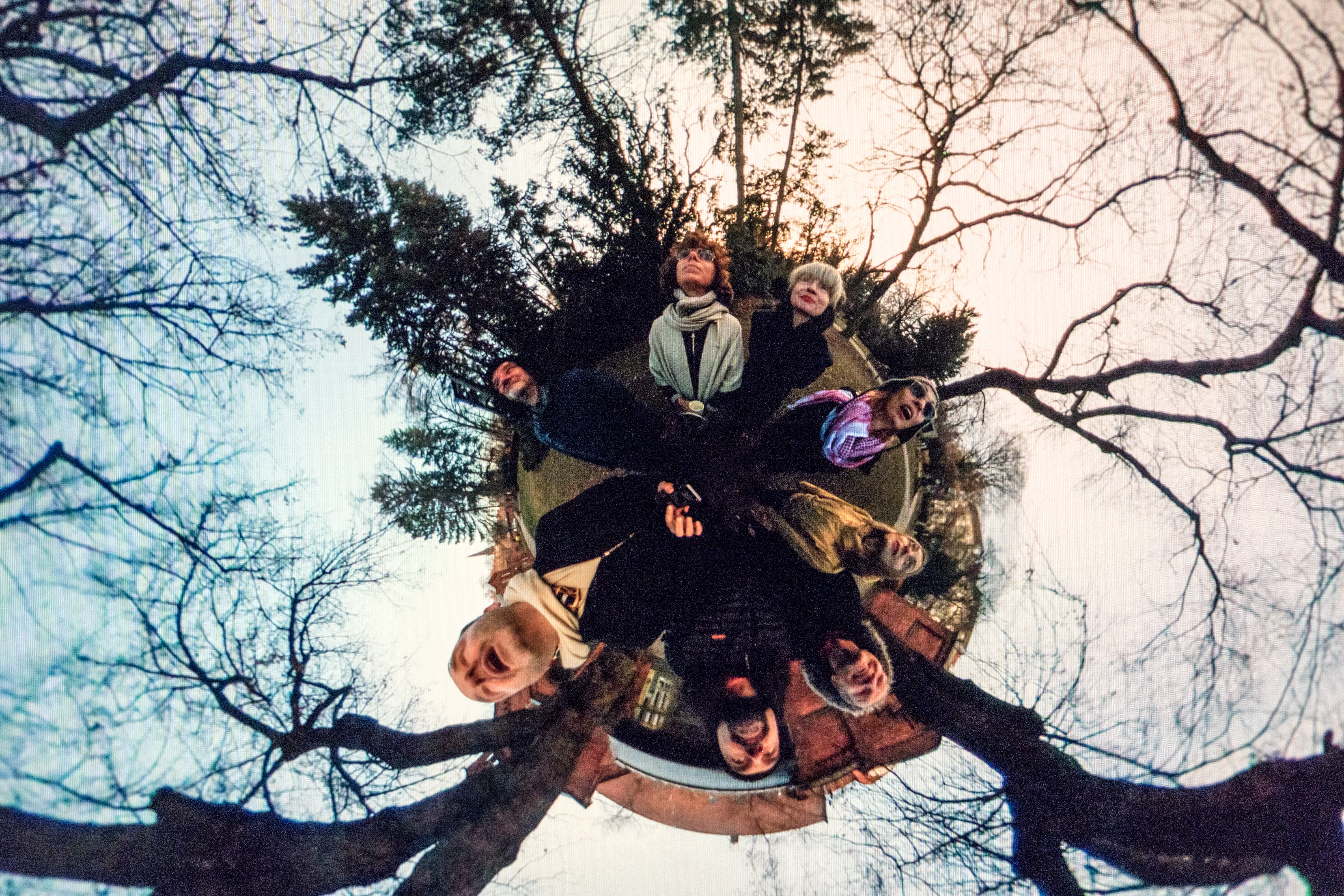 ----

Islaja X Defunensemble





performances

27.03 Sellosali, Vantaa
28.03 Telakka, Tampere


Mitä saadaan, kun yhdistetään Suomen omaäänisimpiin laulaja-lauluntekijöihin kuuluva Islaja sekä elektroakustisen nykymusiikin kotimainen kärkinimi defunensemble? Ainakin lavallinen sielukkuutta ja sähköistä tunnelmaa – Sellosalin konsertissa kuullaan kiinnostava valikoima Islajan teoksia defunensemblelle sovitettuna sekä kantaesitetään Islajan studiollaan Berliinissä säveltämä moniosainen teoskokonaisuus. Tekstin uuteen teokseen on kirjoittanut esseisti Antti Nylén.

Islajan sanoituksissa kuuluu muun muassa rakkaus lintuihin ja yhtyeen soitossa intohimo elektroakustista musiikkia kohtaan. Konsertti on osa defunensemblen 10-vuotisjuhlavuoden ohjelmistoa.

Vuonna 2009 perustettu defunensemble täytti nopeasti ja tehokkaasti erään Suomen nykymusiikkielämän aukoista: elektroakustisen musiikin ammattimaisen ja systemaattisen esittämisen. Yhtye tuo maahamme kiinnostavinta sähköä hyödyntävää nykymusiikkia maailmalta, aktiivisesti tilaa ja kantaesittää uusia teoksia, sekä luo katu-uskottavia, moniin kokeellisen musiikin alagenreihin katsovia konserttikokonaisuuksia. Vuonna 2019 yhtye juhlii kymmenvuotista olemassaoloaan. Yhtyeen taiteellisena johtajana on perustamisesta asti toiminut Sami Klemola.

Islaja eli Merja Kokkonen on Helsingissä syntynyt ja Berliinissä asuva säveltäjä, esiintyjä sekä kuvataiteilija. Islaja-taiteilijanimellä Kokkonen on tuottanut ja esittänyt musiikkia yli 14 vuoden ajan, sekä perinteiseen albumiformaattiin että installaatioihin, filmeihin ja teatterille. Islajan musiikki sijoittuu popmusiikin, kansanmusiikin ja äänitaiteen rajalle, sinne jossa eri elementit kohtaavat, sekoittuvat, sulautuvat ja jatkavat matkaa toisiinsa kietoutuneina muodostaen uniikin äänimaailman. Viime vuosina Kokkonen on ollut aktiivisesti mukana Monika Werkstatt -kollektiivin toiminnassa. Islajan viimeisin julkaisu on LP "Tarrantulla" (Svart 2017).


︎back to homepage